10 Date Night Ideas for Parents at Home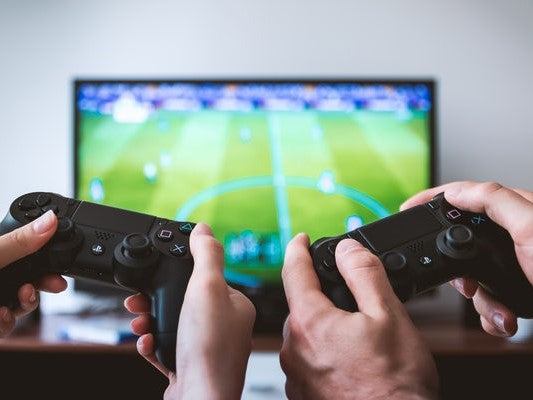 Having a stay at home date night is a great way to nurture your relationship. Below are 10 ideas to connect with your partner after the kids are in bed.
 

Life is thrown upside down after kids. When you used to spend a date night evening at dinner, at a rugby game or a movie – the evenings are now spent cooking and cleaning up after the kids and a night time routine that can sometimes last for hours.

For many, hiring a babysitter would take up the entire entertainment budget for the week leaving very little for the actual date. So, having a date night at home is practical and budget conscious. It's also time sensible, because you may only have an hour or two to spend together before the tiredness creeps in after living on three hours sleep for the past six months.

Preparation is key.

Before date night can occur, a little prep work may be in order. Things that you would usually do after the kids are in bed like washing, prepping lunches for the next day or catching up on emails may have to be organised earlier so that when the kids are in bed, you can start your date night straight away without any interruptions. If you can, give the kids a simple dinner, get them to help clean up if they are old enough, then get the kids to bed early.
So, what can you do at home on a budget?
Star gazing outside

 

– Grab a cup of hot chocolate and some gingernuts and get cosy outside. Drag out some beanbags, the spare mattress, deck chairs or blankets annd talk about your bucket lists.
Massage

 

– Light some candles, put on some soft music and get out the oil.
Game night

 

– When your favourite sports team is playing have a game night theme and dress in team colours, order pizza and spend half time making out.
Make an outside spa

 

– Buy a couple of giant flexy tubs or use the kids blow up pool and fill it up with warm water, hop in and watch the sun go down while soaking in the outside "spa".
Get arty

 

– Draw each other… Titanic style.
Backyard or indoor picnic

 

– Share a mini cheeseboard, fresh fruit and snacks. If it is summer, sit outside. If it is winter get cosy in front of the fire or heater.
Board games night

 

– Get out the Monopoly, Cluedo, Scrabble or Risk.
Chocolate tasting night

 

– Buy a few interesting sounding chocolate flavours that you have never tasted before and make a chocolate platter.
Slumber party and video games in the lounge

 

– Pull out some blankets and play video games like 16-year-olds till 1am in the lounge.
YouTube lessons

 

– Set up the laptop in the corner and learn how to salsa, how to fold an origami bird or do a you tube yoga session together in the comfort of your lounge.

Whether you can achieve one of these once a week or even once a month. Having a stay at home date night is a great way to nurture your relationship. Connecting, checking in with each other and making memories at home with your partner can take a bit of planning and effort, but is totally worth it.