10 Sustainable New Year's Resolution Ideas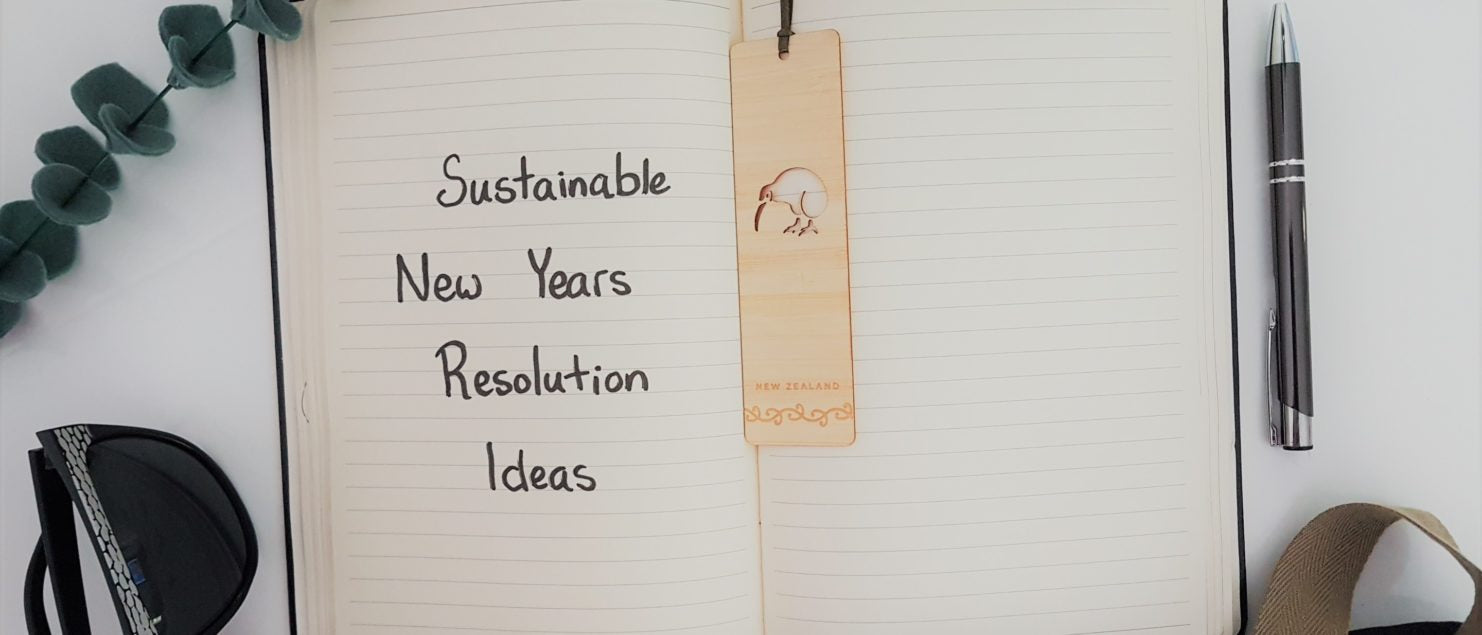 Are you wanting to make changes this year to become more sustainable?
Sustainable resolutions are for the benefit of everyone on this planet. Small life changes by many people can create huge gains for our children.
Make your goals achievable and manageable within your current lifestyle, and always remember that the changes you make today will benefit everyone in the years to come.
1. Use your car less
Walk or use public transport where you can – Walking to school for pickups, carpooling and taking public transport to your next lunch catch-up are all things that will help reduce your impact on the environment. Less cars on the road, means less emissions.
2. Garden more
Being able to walk outside to pick herbs or a couple of tomatoes for dinner is so incredibly handy, but it is also great for the environment. Gardening creates plants and plants create oxygen. Being able to produce food that you otherwise would have bought at a supermarket which would have had a higher carbon footprint is an amazing benefit to the environment.
3. Set up a Compost bin
Placing more carbon into the soil is the single biggest thing we can do to help improve the quality and structure of the soil. Plants grown with added compost have a stronger root system and by composting we can also reduce methane that would have been produced if the same material was placed in a landfill.
4. Reduce incoming plastic into the home
make your own baking where you can to reduce the endless biscuit bags and plastic cake/slice containers coming into the home. Buy from bulk food places where you can refill your own containers. When a new item for the home is needed, ask yourself if there is a plastic alternative for it.
5. Buy less
Going back to a simpler life isn't a step backward, it is a step forward into a more sustainable life. So many things in our houses sit idle, not being used or are stored away out of sight. Every day, more things are being made and sold just to continue the tradition of being an unused item in someone's home. Break the cycle, use less. When you make do with what you have, you will finally understand what you truly need.
6. Recycle more
Spend more time asking yourself if something can be recycled. Spend more time making this routine. Find out what can be recycled in your area. From milk containers, children's car seats to metal objects.
7. Pay it forward
Can your unwanted items serve a purpose to someone else? This year make a promise to yourself to gift unwanted items to someone else rather than sending to the landfill.
8. Buy Second-hand
The next time you need something ask yourself if it could be bought second-hand? Clothing, toys, furniture, kitchen equipment. These are all items that are easily bought second-hand.
9. Mindful eating day
Why not try Meat less Mondays or Package free Fridays, Garden grown Thursdays, Locally grown Tuesdays. Make up your own sustainably grown once a week routine where your meal is more sustainable. Think wholefoods, no packaging, locally grown meals.
10. Change one thing each month throughout the year
Start with using a reusable cup. Then maybe set up a compost bin, swap out your single use straws and gladwrap with reusable straws and reusable food covers. Changing one thing each month will give you the time and space to make each change stick.