Eco Friendly Gift Ideas for a New Parent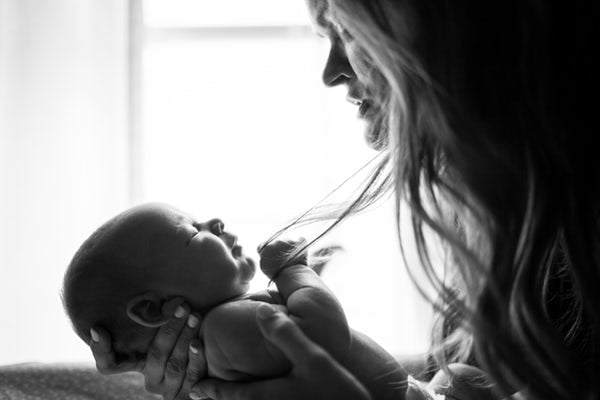 We all love to bring or gift something to a new parent. But how do we try and make sure it is sustainable?
Sometimes it is hard to know what to give a new parent, even when you have been a new parent before. Being a new parent is an incredibly rewarding, intense and often hard stage. It is also often a period that is made blurry with the passage of time and the months of endless sleepless nights.
When I think back, the most beneficial gifts were often practical or handmade and some weren't even objects. Many gifts were donations of time, doing my dishes, cleaning my house, looking after my toddler while I was able to breastfeed my newborn.
Choosing something that is sustainable, or zero waste is amazing. There are so many great ideas that can be eco-friendly including our very own Little & Brave Eco Nappies or Little & Brave Gift Voucher.
Below are a few favourites that would make any new parent happy.
A fruit and vegetable subscription box for a month – Food really is the gift that makes anyone happy and when your time is suddenly taken up with a tiny new thing. It's hard to get out there and shop for fresh food.
A zero-waste snack pack – You could pop lots of snack items in mini jars with things like nuts, dried fruit and home made bliss balls.
Second hand clothes, toys and sheets – Second hand items are so amazing to receive especially when buying new can be so expensive.
A handmade "clean my house voucher book" – Just like those weird novelty vouchers you received on your first 1-year anniversary with your first real partner, this is similar… but more useful.
Reusable breast pads or cloths – really anything reusable is amazing and there are so many options out there as well, like wet bags and cloths.
Reusable coffee cup – so much easier to drink a coffee in a reusable cup when you are juggling a newborn. Plus it keeps your cup hotter for longer.
Cotton bibs – I feel like one can never have enough bibs. Really.
Freezer meals – Make up meals and pop them into containers. Spaghetti bolognaise, soups, stews are amazing freezer meals.
Hand knitted woolen baby blanket – Gifts like these can be passed on from generation to generation.
Take pictures of their newborn and gift a beautiful framed picture.
Sometimes buying presents seems to be more of an obligation, which it shouldn't be. Always remember that the greatest gift you can often give a new parent is your time. Hold their baby, talk to them.
Embrace them as they experience tiredness, hard times or despair. But also listen to their excitement of having a new child. Because sometimes just being there is all anyone needs.