Ideas to Keep your Toddler or Preschooler Entertained at Home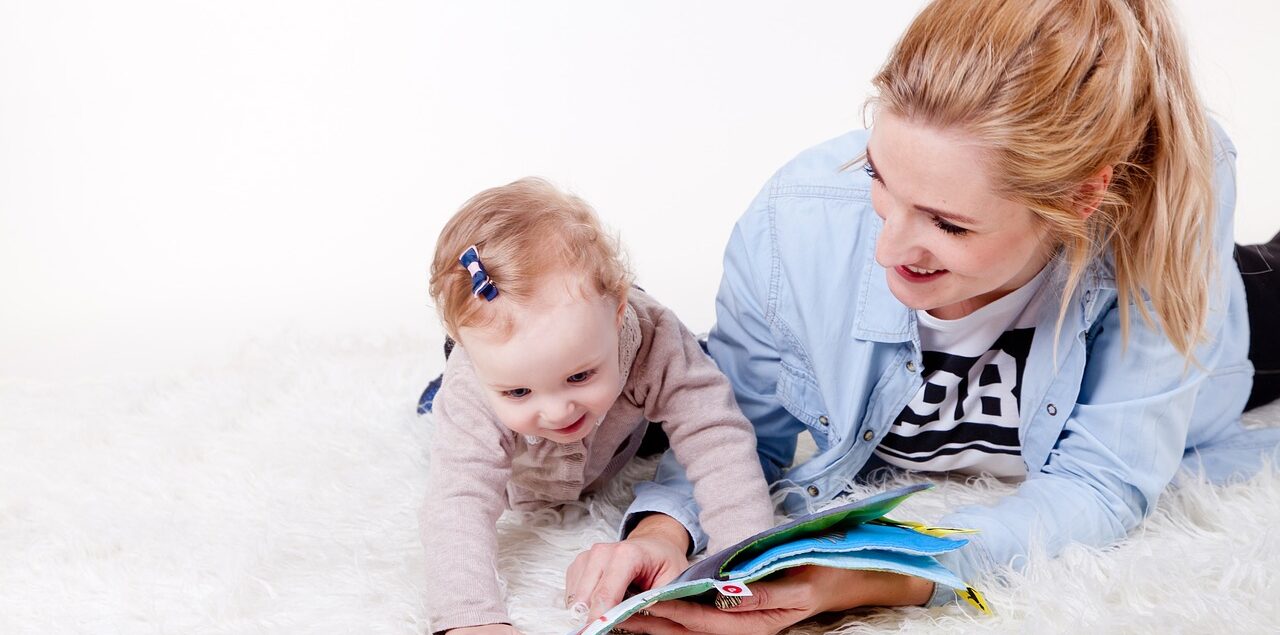 We're in the middle of winter, it's cold outside and it's almost school holidays, which either means you're going to have more kids at home or all the activities that you usually go to are taking a break. HELP!
To keep your family happy and sane, here is a fantastic list of activities for keeping toddlers entertained when at home.
Minimal mess activities – great if your house is tidy for once and you don't want a huge mess to clean up
Hide and seek – this is a bit hard as an adult as once you've hidden behind the couch and the curtains there really aren't many places big enough for you to hide. We play a variation of this in our house where we hide pieces of a puzzle instead (it has about eight big pieces). It's good fun and we usually find them all eventually.
Have a dance party – put on some music and get the kids dancing. It's a great way to burn off energy and good exercise too.
Charades – if you don't have the game just get the kids to pretend to be an animal or print pictures that they can act out.
Read stories – if your kids love stories grab a big pile and get snuggled up.
Get the kids to read you a book – let them choose a book and get them to tell you what they see on each page and what they think is happening. This can be quite entertaining.
Get the kids a spoon and a small ball and get them to walk around pillows and obstacles balancing it on the spoon, this is great for hand/eye co-ordination.
Get involved activities – act like a kid and teach them new things
Build a hut or fort – use blankets, sheets and move furniture around to make a fortress. Kids love it when you pretend to be the big bad wolf and try to blow their house down.
Baking – kids love to be involved and help with baking. Do easy recipes that allow them to mix, stir or if they're a bit older grate, peel or even break eggs. You need to be prepared that this will get messy but kids learn so much from at the bench activities.
Make an obstacle course – this can be done inside or outside, but challenge kids to jump over things, crawl under things, throw a ball, follow a line, jump across pillows or on chalk squares etc. Time them and see if they can do it faster each time.
Teach them how to do chores – this can be challenging as it can be messy and you may need to redo the chores but I firmly believe in teaching kids chores early on. Everyone in the household makes dishes and washing so give kids age appropriate responsibilities and teach them to tidy up. This will pay off in the long run. You might think that sweeping the floor or sorting the washing is boring but make a game of it, kids really enjoy playing adult.
Get constructing – whether it's duplo, lego, wooden blocks or even Jenga pieces. Get creative and build towers, buildings or a marble run.
Puzzles – not just for the old, puzzles help kids learn problem solving.
Write to a friend or family member – the days of writing a letter seem a long distance memory but kids love to receive mail. Get the kids to draw a picture and accompany it with a short letter to a friend or family member and get them to write back. My four year old has a friend that moved back to the UK to live and the pure joy on her face when she receives a letter is priceless.
Play restaurants – get our some non-breakable bowls, plates and cups and take turns being the customer, waiter and chef. My kids get a real kick out of pretend play like this and it's amazing how they copy what they see in the real world including giving me a menu and pretending to write down my order.
Card or board games – play age appropriate games for kids – matching games for younger kids and memory games for older kids. Go fish and old maid are favourites in our house.
Have an at home picnic – pack lunch boxes or a picnic basket and put a rug down inside or outside and make eating a meal an activity.
Play make believe – get your kids to pretend to be a doctor, a vet, a zoo keeper or superhero. Encourage them to use their imagination and play along.
Ball skills – throw a ball around, practice kicking, catching and rolling. There's lots of fun to be had with a simple toy like a ball.
Independent activities – those where you might get a moment to sit down and have a coffee to yourself for five minutes
Playdough – a great way for kids to be creative and use their imagination. It's easy to make yourself too. Playdough should last about 6 months.

 

You can make wheat based playdough, or make

 

gluten free playdough.
Make a farm, town or race track for cars – you might need to help get it set up but once done the kids will entertain themselves for a while with this.
Send them on a

 

Nature Bingo Scavenger Hunt

 

– Nature Bingo is a fantastic activity to encourage toddlers to explore around their backyards or nearby outdoor areas.Enjoy finding the beautiful things around you with a fantastic activity that encourages toddlers to explore around their backyards or nearby outdoor areas and find bugs, birds, leaves and rocks.Click and print out our nature bingo images  on paper or card and place inside a zip-lock bag to reuse over and over with a whiteboard marker, washable paint or even mark off the nature bingo images with small rocks.

 

Read and download the pictures. 
Make ephemeral art with leaves, stones and other outside things – give kids a range of items and let them explore them. Design and patterning is learnt through the process of creating ephemeral art. It also creates math opportunities such as grouping and sorting.

 

Read all about ephemeral art for toddlers.
Cornflour gloop – This activity uses 1 cup of Cornflour and 1 cup of water and food colouring. Cornflour gloop creates a unique texture and is great for sensory play with Little hands.  It is also great for learning about the concepts of what a solid and liquid is. When you have finished with play simply pour into the compost. Add all of the ingredients together or separate the cornflour and water into 3 different bowls and then add the food colouring. Use spoons or hands to scoop and pour the goop and get messy.

 

Read all about cornflour goop. 
Have a tea party with their animals or dolls – my girls love having tea parties and they'll spend ages pretending to pour tea and feed their friends.
Drawing or colouring – use what you have on hand – felts, pencils, crayons. Colouring books or stencils are helpful for younger children.
Sustainable sensory play with coloured rice – Rice can be scooped and poured in an infinite number of ways, it makes great sounds as it is poured that will vary depending upon what type of containers you pour it into.

 

Read all about sustainable sensory play with coloured rice.
Make Your Own Heuristic Play Treasure Basket at Home – Babies love to explore and experiment with objects.  Why not make your own basket filled with treasures that can be used for sensory play for baby. Items to include in your basket – Wooden spoon, wooden peg, pastry brush, flannel, ribbon, sheepskin, knitted toy, metal lids etc.

 

Read all about how to make your heuristic basket.
I hope this list helps you entertain the little ones. Some of the best memories are made when you can immerse yourself and act like a kid with them. You'll be amazed at how quickly time passes when you're having fun too.