Nappies are Littering New Zealand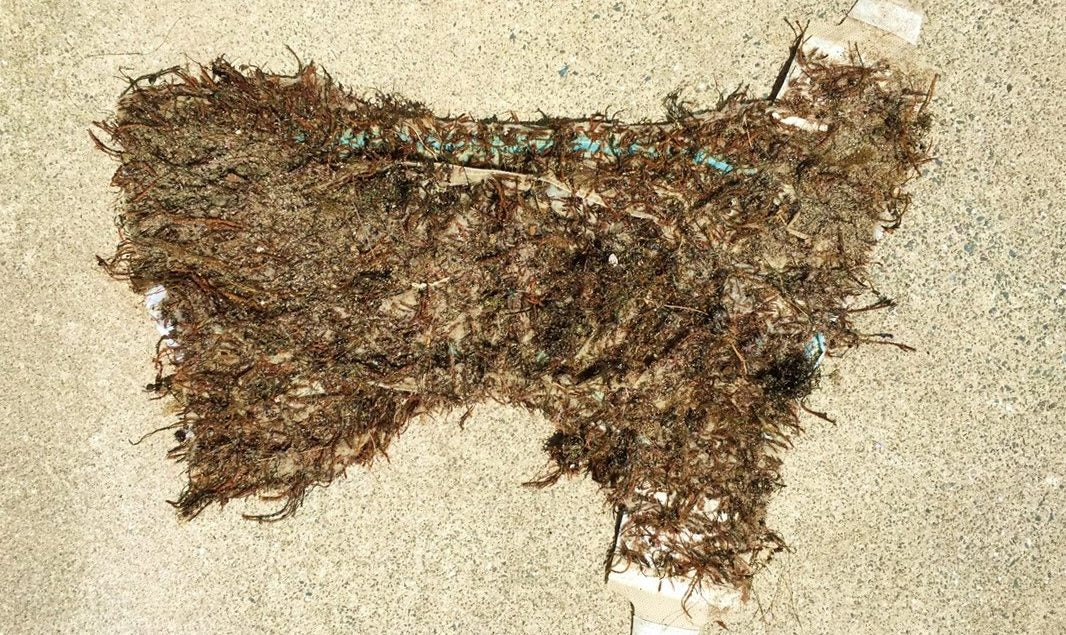 The National Litter Audit Surveyors sourced the following statistics over a 6 month period.
Cigarette Butts:
10,269,090,000 littered cigarette butts (2,142 per person in New Zealand).
Disposable Nappies:
394,965,000 litres of littered disposable nappies (Enough to fill 158 Olympic sized swimming pools).
Plastic:
3,686,340,000 individual fragments of littered plastic.
Takeaway Containers:
Over 2 MILLION litres of takeaway containers. The equivalent of filling 25 rugby fields 1 metre high.
Illegal Dumping of Rubbish:
2 MILLIONS litres of rubbish has been illegally dumped, (The equivalent of filling 2123 rail carriages).
The results were shocking and heartbreaking. How can we be discarding so much rubbish that creates so much harm, right in our backyards. Where our wildlife live, where it can make its way to where our food comes from, where our children play.
This is what a plastic based nappy looks like after it has been in the sea.

The nappy is covered in seaweed, the sticky plastic tabs are still visible and intact.

This picture was kindly sent in by Rebecca from Potty Plan who found this washed up nappy after a storm at her local beautiful Bay of Plenty Beach.

We asked Sea Cleaners, who are a non profit organisation who remove rubbish from the sea, if they came across nappies at all in the sea, thinking that it would be an unlikely find.

"We find nappies all the time! They are on beaches and in the waterways. We have come across many times black rubbish sacks filled to the brim and dumped off the side of the road that lead to estuaries."

It is unfortunate that plastic nappies are contributing to contamination of our waterways and oceans, blocking drains, creating pollution, spreading diseases due to increased fecal matter in the water and risking sea life.

Many fish and sea life are being found with plastic fibers inside their bodies. When the fish swallow the pieces of plastic, these fibers are then transferred from the stomach to the flesh and then we eat the fish along with these plastic nappy fibers.

Thank you so much to those people such as Rebecca who have kindly picked up the remnants left by others.

Thank you to Keep New Zealand Beautiful for highlighting the extent of the nappy problem in Aotearoa.

Thank you so much to Sea Cleaners who have removed over 7 Million litres of rubbish from the sea by their team since 2002!

 
Using  Little & Brave Nappies and closing the circle, using reusable nappies or making sure your disposable nappies are properly placed into your landfill waste are 3 things you can do to make sure that these items are being kept from our beautiful environment.