Nappy Cake Tutorial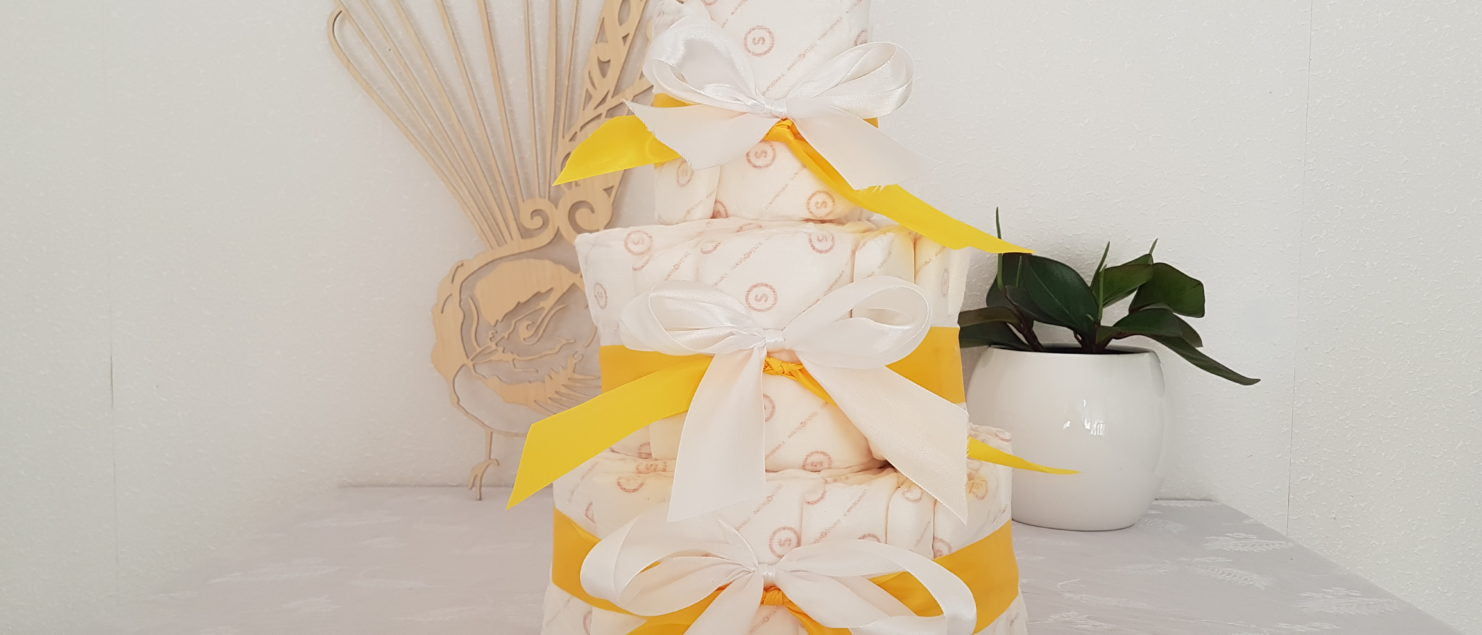 This is an amazing way to display our Little & Brave Eco Nappies at a baby shower and is such a beautiful, practical gift. You can decorate with other products around the base or place a single item like a teddy bear or rattle on the top.
What you will need:
1 pack of Little & Brave Eco Nappies (size small)
2 x Snap Wraps
Ribbon, rope, string or raffia
Cake tin with removable bottom
Piece of cardboard for the base
Decorations to place on top of the nappy cake
 

 

Step 1 – Layer the nappies inside the cake tin so they make a circle. Approximately 17 nappies.
 

Step 2 – Gently lift the cake tin half way off.
 

Step 3 – Flip over the nappy cake and tie a ribbon around the centre. Then gently lift off the cake tin.

Step 4 – Repeat step 1 through to 3 with a second layer with approximately 13 nappies. Leave a small gap, so that the circle is smaller and tie with a ribbon.
 

Step 5 – Roll the instructions up and place them through the centre of the "cake". At this stage you can either place the snap wraps inside the centre of the bottom layer. Alternatively, the snap wraps can be tucked into the ribbon or even wrapped as a separate gift.
Step 6 – Make a small top 3rd tier by layering the nappies flat on the table and then roll them up. Tie a ribbon around them. Approximately 4 nappies.
Step 7 – Decorate with a small teddy or rattle and place on a piece of cardboard to transport and move safely.