School Holiday Activities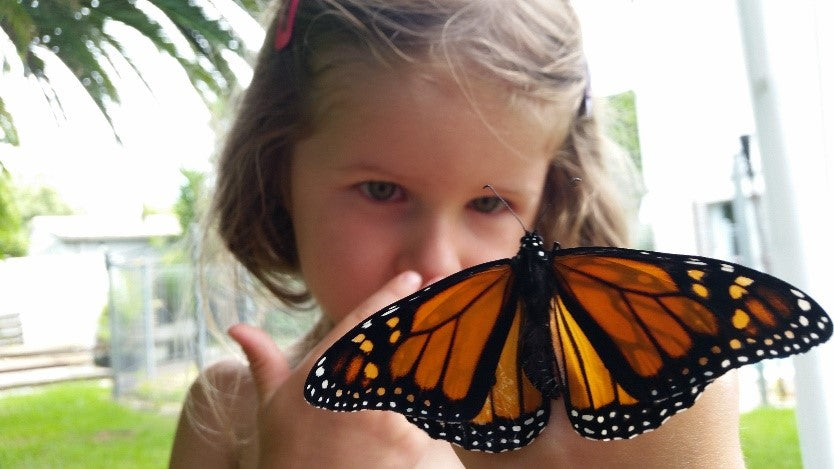 The school holidays are upon us once again and sometimes finding activities is hard. Below are some ideas and activities to try out during the school holidays.
1. Make a butterfly garden.
Did you know that now is the perfect time to plant swan plants and stinging nettle for the butterflies? Monarch Butterflies (Kahuku) love to eat swan plants. Plant swan plants in sheltered, warm outdoor spots.
Red and yellow native admiral butterflies (Kahukura) only eat the stinging nettle plant. Please use gloves and teach children to be careful handling the stinging nettle when planting.
Please visit the Monarch Butterfly New Zealand Trust for more information on conserving New Zealand's biodiversity for butterflies and moths. You can visit them here.
2. Connecting families through letter writing.
Go old school and write letters to a grandparent, family or friends.
Writing a letter is a novelty to kids and they have little experience of the pleasure one has when receiving a letter. The actual act of placing a stamp on an envelope or postcard and taking it to the local post shop, can be an awesome afternoon activity for them.
3. Photograph nature.
Take the kids for a walk close to home or further afield in some local bush, beach or park. Take a camera and get the kids to take turns taking pictures of bugs, birds, flora and fauna or shells on the beach or their footprints in the sand. Print them out on the computer and let them create a creative scrap book of photos.
4. Nature, beach or urban hike.
Take a picnic or some snacks and fill your water bottle. Burn off the kid's excess energy and get outside for some exercise. Before you go plan a route with the kid's, so they know what to expect. Take rests frequently if needed and remember to stay hydrated.
5. Have a baking day.
This could also be fantastic towards the end of the school holidays to stock up the freezer for school lunches when school is back. Kids love the act of baking, and the act of eating the result. It can be a great family activity, encouraging teamwork and can even teach reading skills and maths through following and executing the recipes.
Choose recipes that are suitable for the age of your child like simple biscuits and easy cakes for 5-8-year olds. Older kids can attempt more complicated recipes that involve using electric beaters or the microwave.
Please take a look at Hey Little Sweet Thing and Fun with Allergy Kids for some awesome kid friendly recipes that will also suit Littles with an allergy or intolerance.
6. Rock painting
This is a great indoor activity and outdoor activity.
Connect with your friends and local families or join your local rock painting Facebook group and paint rocks for people to find. The painting of the rocks themselves is so much fun, hiding rocks, then finding rocks. Please remember to stick to public areas, don't go into private property and please don't hide the rocks in long grass.
Find your local Facebook group below:
Auckland – https://www.facebook.com/groups/AucklandRocks/
Auckland North Shore – https://www.facebook.com/groups/northshorerocks/
South Auckland – https://www.facebook.com/groups/691549737671678/
West Auckland – https://www.facebook.com/groups/192716534534817/
Rotorua – https://www.facebook.com/groups/rotorocks/?fref=nf
Whangarei – https://www.facebook.com/groups/whangareirocks/
Tauranga – https://www.facebook.com/groups/700197060153603/
Nelson – https://www.facebook.com/groups/nelsonrocks/
Palmerston North – www.facebook.com/groups/PalmyRocks
Christchurch – https://www.facebook.com/groups/ChristchurchRocks/