Zero Waste Fundraising Ideas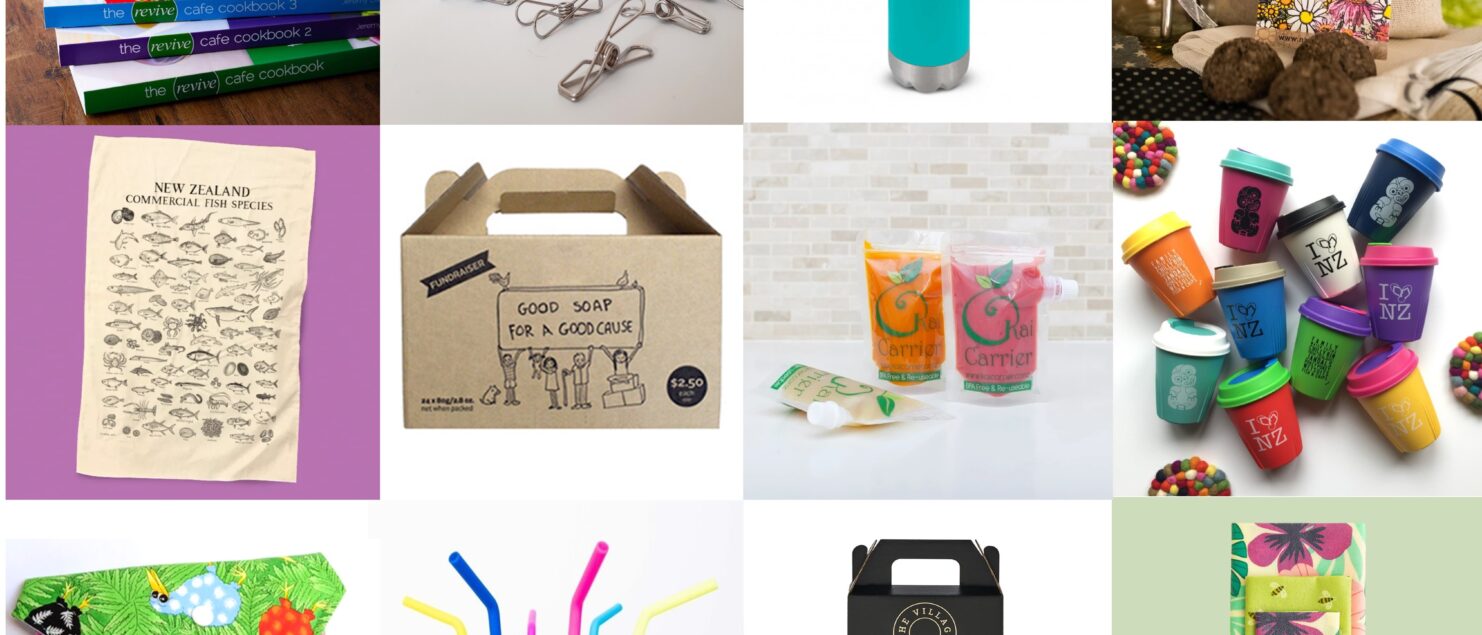 Fundraising is a hard task in itself, finding ways of fundraising that doesn't create truckloads of waste is harder again.
Selling cheap trinkets for your school's fundraiser or boxes of plastic wrapped chocolate creates a lot of landfill waste. Eco-friendly fundraising can be just as successful, with less consumerism and impact on the planet.
So, how do you earning money for your school, kindergarten, daycare or charity group while staying kind to the planet?
Below we have created a fantastic list of New Zealand businesses that have created fundraising opportunities through buying their products, plus other amazing ideas for fundraising.
New Zealand Businesses who Offer Fundraising Products
Ecostore soaps offer a fundraising range of soaps.  Raise $1 for every soap you sell.
You can sell cookbooks with planet-friendly, plant-based recipes.
Bento Ninja offers waste and plastic free fundraising for environmentally friendly schools, kindergartens or organisations.
Cotton Supply Co. Teatowels are a great fundraising product are 100% Cotton and are a fantastic blank canvas for your artwork.
Sustainable Fundraising exists to provide schools, teams, clubs and groups with easy access to great eco-friendly fundraising ideas and tools, to help their fundraisers succeed. They have various products such as seed bombs, bamboo toothbrushes and produce bags.
Fundraise for your school or group and earn up to 40% of the funds raised with Earth & Honey.
Real good fundraising helps you to run easy, healthy fundraisers with their range of eco-friendly, inspiring and NZ-made products such as; produce bags, soap and go bamboo products.
Ideal Cups are a reusable cup that is designed and made in New Zealand. They can help you achieve fundraising goals for your community groups, not-for-profit organisations and school groups.
Want to create a branded eco-item with your school, kindy or club name on it and make a profit for your fundraiser too? Monty's Promotions have a fantastic Eco range of promotional products which you can custom brand and sell.
Munch  offers many of their products as fundraisers for preschools, schools or clubs.
The Village Press fundraiser offer gives schools, sports clubs, social clubs and not-for-profit organisations the opportunity to sell fundraiser gift packs to friends, family and the wider community to raise money fast. For each fundraiser gift pack sold at $25, the fundraising group will receive $5 back.
The Rubbish Whisperer offers reusable sandwich bags, stainless steel straws and other popular eco-friendly products available for fundraising for your school or community group.
Kai Carrier can help reduce your carbon footprint as all our pouches are reusable and recyclable. Help your organisation or centre become more sustainable and work towards creating a waste-free environment.
Event and Activity Fundraising Ideas
Drawing Competition
Get children to draw or paint a picture on a set theme (e.g. animals) or supply colouring in pictures to colour and have parents to pay an entry fee for each picture submitted. The pictures can be judged, and the winners can be displayed in a public place such as the library or school hall wall and announced in the weekly email newsletter.
Used Books Fundraiser 
A used books fundraiser brings together those who are cleaning out their book shelves with those who would like something new to read.
Custom Design Competition
Run a competition within your school, club or kindy to design a pattern, design or picture to be placed on a tea towel or tote bag and sell it as a fundraiser.
One Dollar Baking Recipe Swap
Dust off your grandmothers recipes or your favourite family recipe. Donate the recipe with a picture and collate them into recipes of 5 or 6 (sorted into sections such as dessert, dinner and snacks).  Then you can buy a recipe sheet for $1 and either have a physical printed sheet of recipes given out or it could be sent via email.
Plants
Raise plants (indoor or outdoor) or trees from seeds or cuttings and sell these at fairs. If you grow fruit and veg, grow additional fruit and veg to sell at fairs. Prepared bulbs such as early flowering hyacinths and daffodils are often popular.