What's In Your Nappy Bag?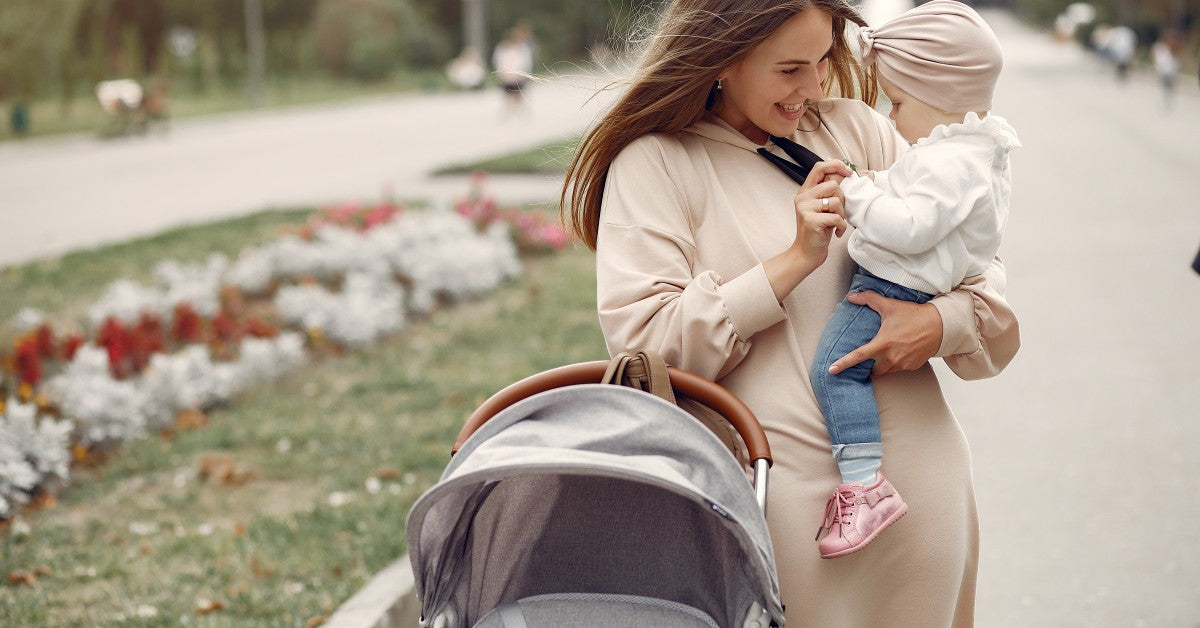 What is a nappy bag? How is it different from a regular bag?
The contents of a nappy bag and the ease of accessing them are what make nappy bags different from others. With this in mind, there are a few things you should take into consideration when putting together a nappy bag for your little one. The most convenient nappy bag is one that is designed in such a way that it will not only allow a parent ease of access when it comes to baby supplies but also allows the supplies to be organized — Every second matters when your baby is fussing, so the less time spent sifting around your bag, the better.
With this in mind, it is quite clear what might make or break your nappy bag – the pockets and compartments! The pockets will have different designs for different purposes – a pocket for a bottle would be different from a pocket for clothes. But these pockets will allow the contents of the bag to be organized neatly and will allow a parent to quickly take out what they need. Time is always of the essence when it comes to a baby. 
Types of Nappy Bags
Nappy bags can all be broadly categorized into three kinds: 
As you might have gathered, a backpack is the most basic form of a trusty nappy bag. It serves the function of holding all the things required for when you take your baby and leave the house. It also offers the advantage of allowing your hands to be free for other baby-handling tasks and is a favorite among parents who need their hands for strollers. 
A tote bag is probably the most popular choice when it comes to nappy bags. This is because their large capacity allows parents to put in all the essentials and still have some room for any extra supplies like sippy cups, snacks, or toys. There is also the benefit of being able to carry the bag on either shoulder. 
Due to its popularity, tote nappy bags now come in a variety of colors and designs. So, you will be able to pick out the ones you like or better yet, the ones your little one likes. 
As the name suggests, these types of nappy bags are made purely according to their purpose. It will have a bunch of pockets, all having a different function and hence will have a different design. And it will be able to hold any type and number of supplies you may need when taking your baby out. 
Nappy Bag Checklist
Now, we come to the most important part of the article - what should be in your nappy bag so that you will be able to tackle any type of situation your baby might put you in when you go out. There is a tried-and-true list of items you will need in your bag - 
1. Nappies
Perhaps the most obvious thing to have in your nappy bag is your baby's nappies. A general rule of thumb is to have one nappy for every hour that you plan to be out with your baby. This will allow you to be quite prepared for any emergencies that may arise. You can check out our eco-nappy selection and see which ones would suit your baby the best!
2. Portable changing station
Instead of using a towel or a cloth for changing your baby's nappies, it is recommended that you invest in a portable changing station. This will not only serve as a stable and secure surface for you to change the nappy, but it will also act as a barrier between your child and any unknown surfaces. 
3. Baby Wipes
An essential when it comes to a nappy bag. Not only can it be used when you are changing your baby's nappy, but it also helps in cleaning up your baby after feeding, in case they vomit, and even any dirt. It also works as a sanitizer that will help you clean any surface before you put your baby down on it. In the wake of environmental concerns tied to disposable, non-compostable baby wipes, consider switching to the more compostable variant for a happier baby and a happier planet!
4. Baby Cream and Powder
Protect your baby's sensitive and delicate skin with baby cream and powder ready for you to apply. 
5. Trash Bags
It is always good to have these handy as you do not know when your baby will need to have their nappy changed. In case you are in an area that does not have any garbage bins, you can simply put the dirty nappies into the trash bags and dispose of them at a later time. 
And in case you are worried about the impact of constantly having to use plastic trash bags every time you go out, you could use the Little & Brave compostable ones instead! 
6. Pacifiers
Taking your baby to an unfamiliar place often results in some fuss. A pacifier is a perfect solution for this situation. It is important to store it in a clean and dry container/ bag. 
7. Baby Food
Although this may not be as important an item for newborns, consider carrying some baby food if your baby is being weaned off their liquid diet. 
8. A Hat & a Blanket
A hat and a blanket can help protect your baby from any changes in the weather. A baby's skin is quite delicate so having sun protection like a hat is imperative.  If there's a sudden change in the wind, swaddle them up in a blanket when they're feeling chilly due to the wind or an air-conditioner. 
9. Sunscreen
This is something that depends on the age of the baby. There is a cream that can be applied to babies over 6 months. This cream can usually be applied to younger babies in small amounts but it is always best to get the advice of your doctor first! 
10. Change of Clothes
Parents will know that accidents don't always stay within the confines of a nappy. Prepare accordingly! It is always best to have a change of clothes, just in case. 
How Should You Pack Your Nappy Bag
We have already talked about what are the most important items to be included in your Nappy bag but this can be subject to change. There are three guidelines you need to follow before packing your bag which will influence the items you pack. 
How old is your baby?

Where are you going?

How long will you be out?
These three questions will dictate everything you need to pack. For example, if you were going to the house of a relative, you would not need to pack a portable changing station. Or if you are going on a journey and will be inside a space for a prolonged period it would be better to carry more nappies, wipes, and a change of clothes. 
So, it is always advisable to consider these questions when packing a nappy bag. 
Why You Need A Nappy Bag:
As a parent of a newborn, it is no longer feasible to just carry a wallet or a purse when you go out with your baby. You will need to prepare for a lot of situations and as such, you will need a lot of supplies. It is also not practical to keep carrying these things in your hands or in a haphazard way. Hence, it is recommended that parents invest in a nappy bag that will not only allow them to carry all this in a single bag but will also make things a lot easier and more organized. 
You can also head on over to our website and talk to other parents through our community page! It is always nice to be able to exchange thoughts and advice with people who are in similar situations. 
The Bottom Line
In this blog, we have gone over what nappy bags are, their types, and the essentials when it comes to packing them. We have also talked about how the things in your nappy bag change depending on the different circumstances in which you are taking your baby out. 
We hope that this was an informative read which will help you when it comes to packing the little one's nappy bag! Be sure to stop by our other blogs on the benefits of eco nappies and start saving the world – one nappy at a time.