You need Biochar for your Home Compost. It just makes your compost better.
Biochar is nutrient-dense, rich in carbon and can endure safely in soils and compost piles long-term. Importantly, Biochar is known for its ability to Sequester Carbon. Essentially, this means the long-term removal and capture of CO2 (Carbon Dioxide) from the atmosphere back into the soil where it belongs. Biochar will allow a greater degree of microorganic activity in your Home Compost pile, which in turn, improves biodegradation and increases the nutrient value.
What does all of this mean? Well Biochar can do the following:

Speed up your composting process
Improve the nutrient quality of your finished compost
Improve the carbon content of your finished compost
As an additive in your Home Compost system, Biochar isn't necessary for your compost system to work, but it will make it work more efficiently. In conjunction with Home Compost Activators (such as coffee grounds/grinds), Biochar makes everything to do with compost better.
Little & Brave sells high-quality Biochar by the Litre. We pack them in durable, home compostable cellulose bags.
Get yours today.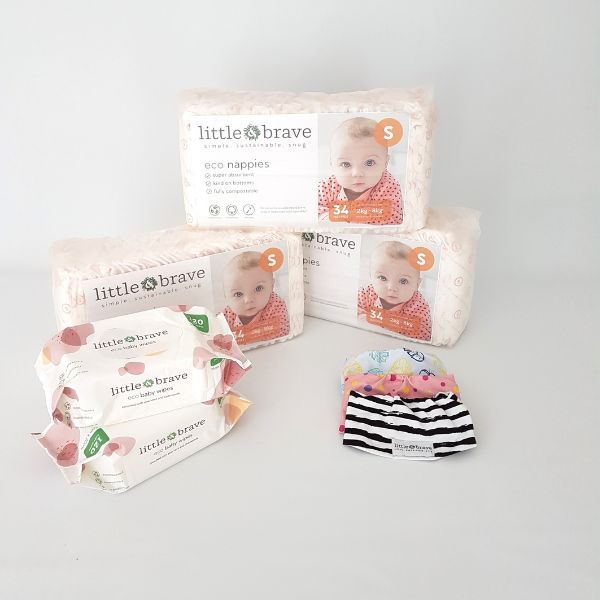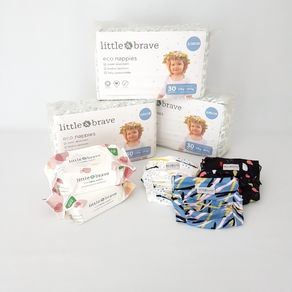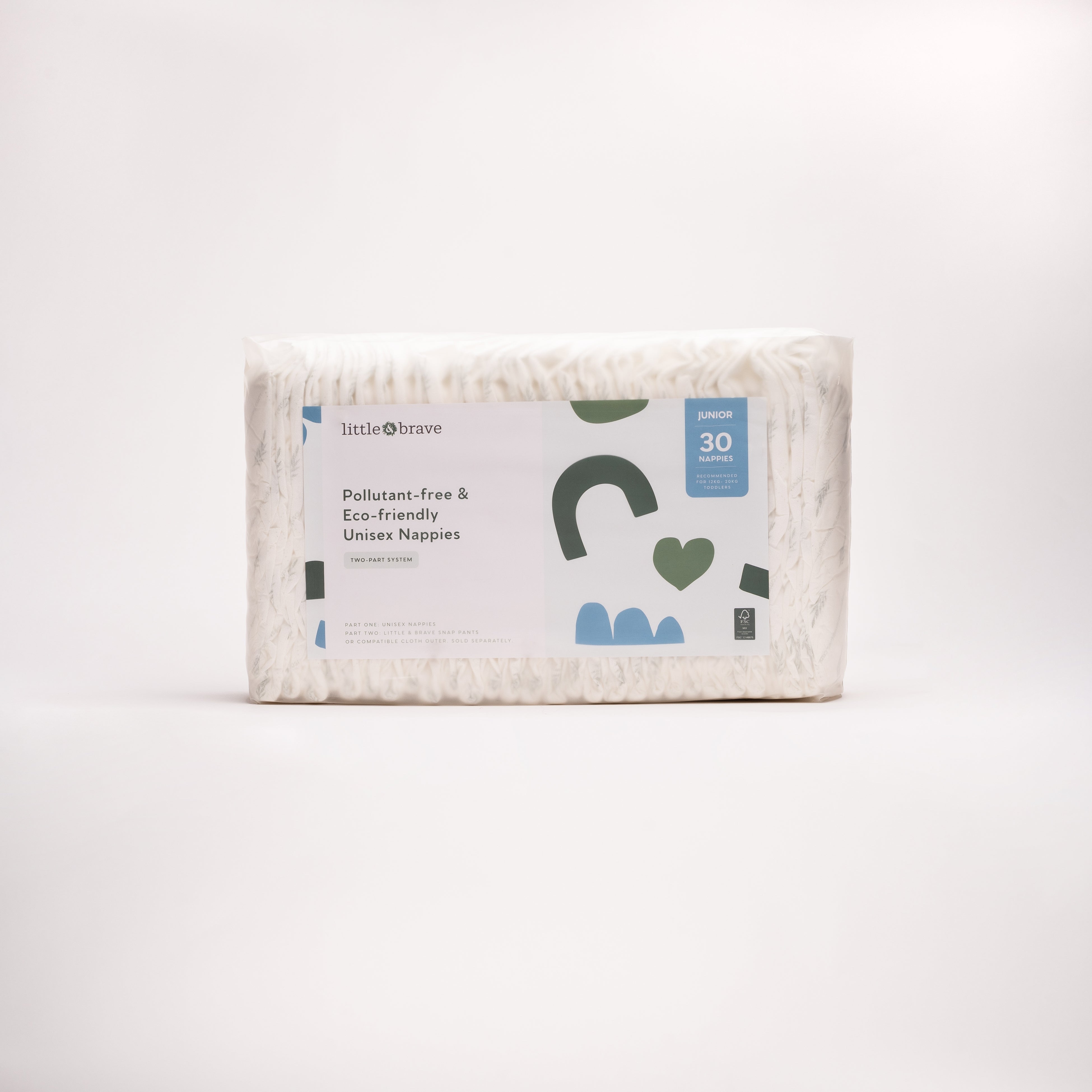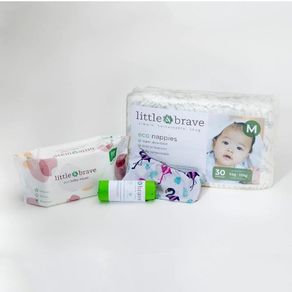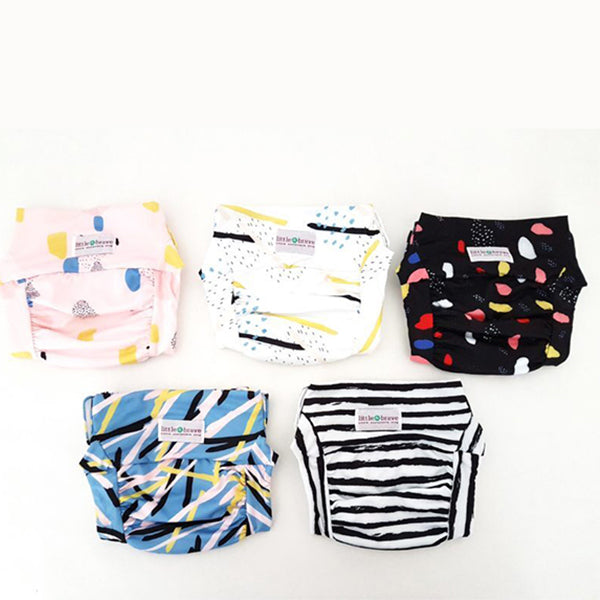 | | | | |
| --- | --- | --- | --- |
| SIZE | WEIGHT | NAPPIES PER PACK | NAPPIES PER CARTON(BOX) |
| SMALL ECO NAPPIES | 2-8KG | 44 | 132 |
| MEDIUM ECO NAPPIES | 6-12KG | 38 | 114 |
| LARGE ECO NAPPIES | 8-15KG | 34 | 102 |
| JUNIOR ECO NAPPIES | 12-20KG | 30 | 90 |
| | | |
| --- | --- | --- |
| SIZE | WEIGHT | AGE GROUP |
| SNAP WRAP | 2-8KG | 0 TO SIX MONTHS |
| INFANT SNAP PANTS | 6-12KG | 6 MONTHS TO 1 YEAR |
| TODDLER SNAP PANTS | 10-16KG | 1 TO 2 YEARS |
| WALKER SNAP PANTS | 12-20KG | 2 YEARS' PLUS |