littleandbravenz
Eco Nappies Single Packs
/count/ sold in last /time/ hours
Little & Brave Eco Nappies are super absorbent nappy inners that keep baby snug and dry. Designed to be used with a Little & Brave reusable fabric Snap Pant or Snap Wrap (outer), they are made from renewable plant-based materials and are commercially compostable.
The waterproof layer is breathable to help prevent sweating and the double elastic leg guards help prevent leakage. With no added perfumes, our soft-cloth feel nappies are also safe for baby's sensitive skin. Made sustainably with FSC-certified wood pulp, a plant-based breathable biofilm and no oil-based plastics, they are kind on bottoms and gentle on the earth.
Our eco nappies can also be used in most modern cloth nappy covers or any close fitting garment which will fit the eco nappy snugly to the body. These are a great option for cloth families looking for a night alternative.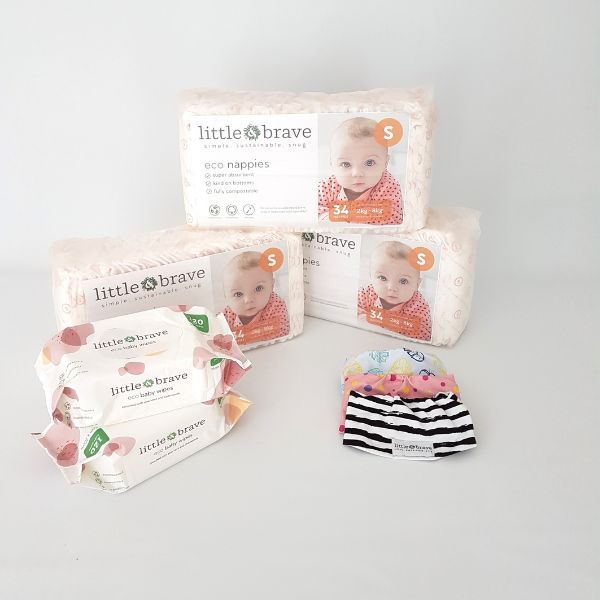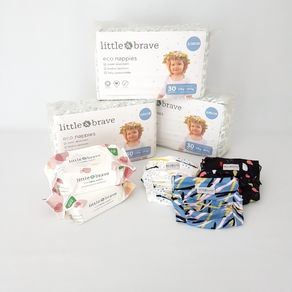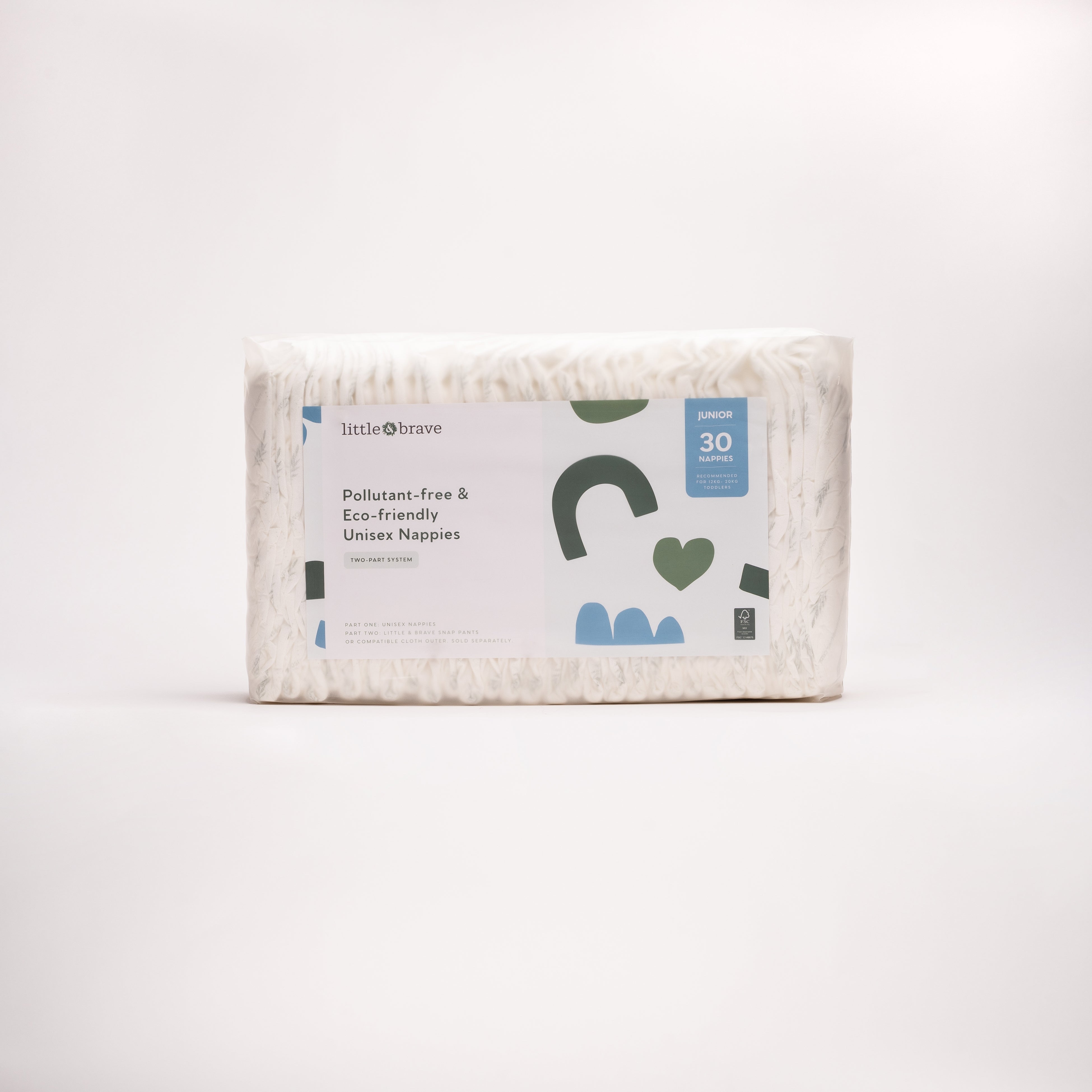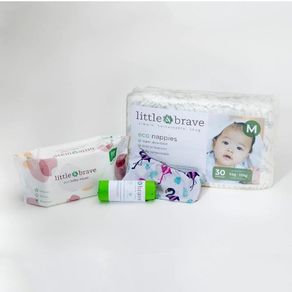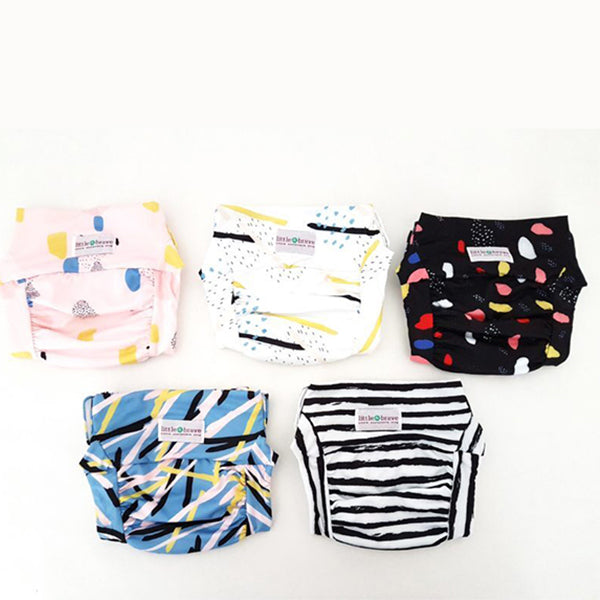 | | | | |
| --- | --- | --- | --- |
| SIZE | WEIGHT | NAPPIES PER PACK | NAPPIES PER CARTON(BOX) |
| SMALL ECO NAPPIES | 2-8KG | 44 | 132 |
| MEDIUM ECO NAPPIES | 6-12KG | 38 | 114 |
| LARGE ECO NAPPIES | 8-15KG | 34 | 102 |
| JUNIOR ECO NAPPIES | 12-20KG | 30 | 90 |
| | | |
| --- | --- | --- |
| SIZE | WEIGHT | AGE GROUP |
| SNAP WRAP | 2-8KG | 0 TO SIX MONTHS |
| INFANT SNAP PANTS | 6-12KG | 6 MONTHS TO 1 YEAR |
| TODDLER SNAP PANTS | 10-16KG | 1 TO 2 YEARS |
| WALKER SNAP PANTS | 12-20KG | 2 YEARS' PLUS |